Information for our Wish-A-Fish Captains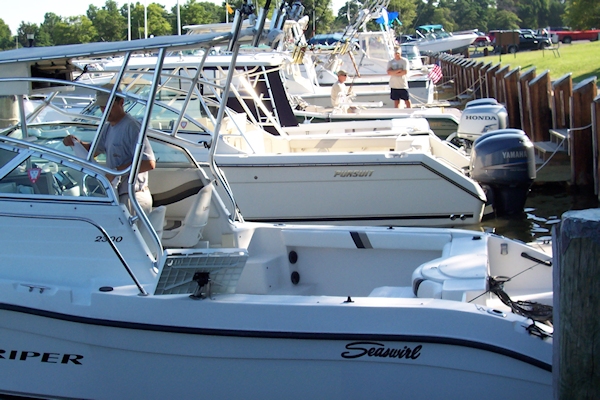 First,
"thank you"
for considering volunteering your time and your boat to help us take the kids and their families out fishing. You are not only sharing your boat and your knowledge of fishing, but you are also sharing the experience of being on the water with special needs children and their families - many of whom have never been fishing or boating before. Without your generosity and participation, the event would not be possible. Experiencing the families' excitement and smiles first hand is a very rewarding experience for everyone. But, be warned.... once you get involved, you'll want to do it again every year - it's that much fun !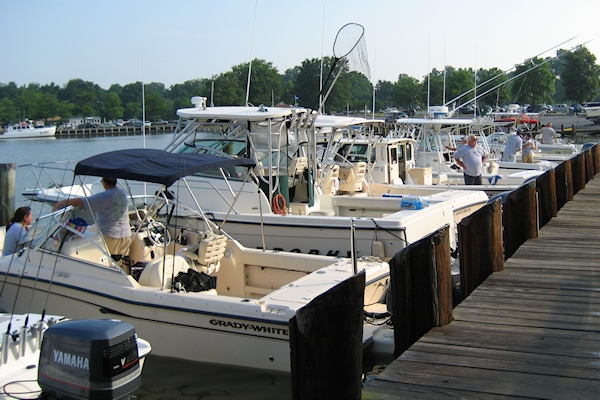 Boat Requirements:
The safety of the Captains, crews, and our Wish-A-Fish families is a top priority to all of us. With that in mind, we require that all boats be
at least 22' in length
. Many of our Wish-A-Fish families have never been fishing or been aboard the types of boats we fish in. Many of the kids have balance or coordination issues due to their health or disability. So, boats with deeper cockpits are preferred for everyone's safety. Boats should be able to accommodate 3 guests or more plus the captain and mate. If you have a question on the suitability of your boat, please
Contact Us.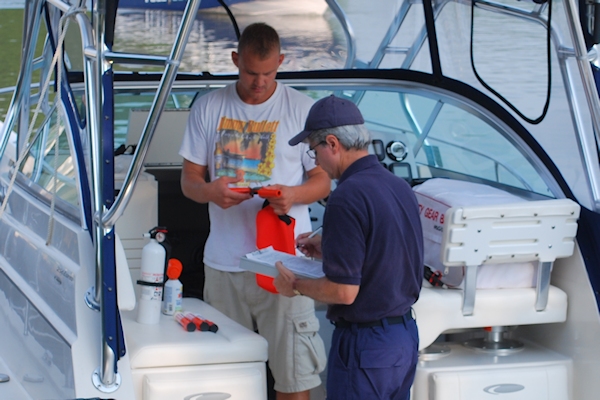 All participating boats should, of course, be in sound condition and meet all Coast Guard requirements. One of our Safety Requirements is for all boats that participate in the event to have a current U.S. Coast Guard Auxiliary Safety Inspection sticker. This is a FREE service provided by the Coast Guard Auxiliary. They do not issue tickets or fines if they find something wrong or missing – in fact, you can usually fix minor issues while they are there, and still get your sticker. The Coast Guard Auxiliary and Power Boat Squadrons do these vessel checks to make sure your boat has all the safety equipment that is required, like fire extinguishers, life jackets, bilge pumps, horns, up to date flares and whatever else is required for your size boat. Check out the
Vessel Safety Check Web Site
for more information.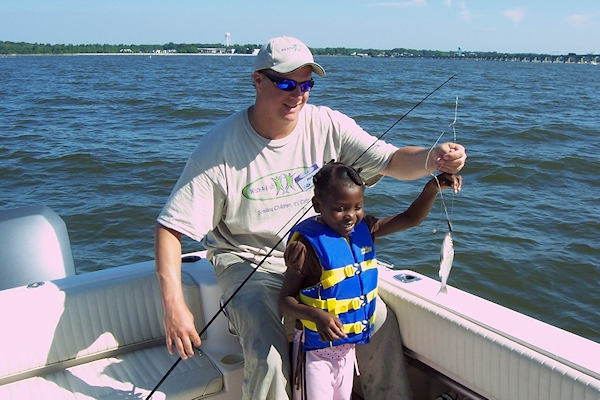 Day of the Event:
Liability Issues: A parent must sign our release form before they are allowed to come aboard; this is to protect both the Wish-A-Fish Foundation and you as the individual Captain/Boat Owner.
Bait & Tackle: We normally have available SOME live bait (bloodworms, night crawlers, shrimp, etc) plus top and bottom rigs, and hooks for you to use. Information on what is provided will be sent out from the event coordinator in your area.
Boat Slips and Piers: Every location is unique, please check with the local organizer to find out if boat slips or piers are available for boats coming by water.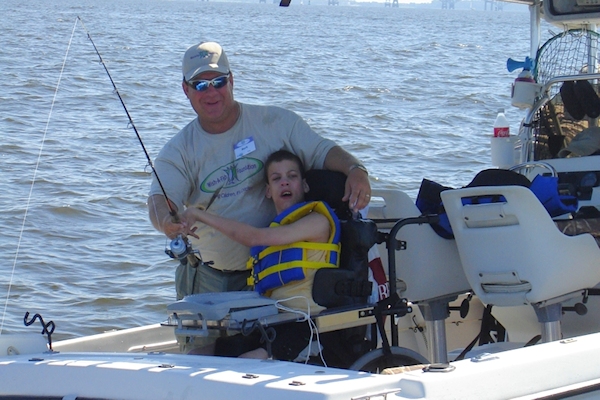 Safety: The dock committee will make sure that you have all the appropriate Coast Guard Safety Gear (Life Jackets, Flares, Horn, First Aid Kit, etc) aboard your boat before the families are loaded. This is to make sure that we, as responsible boaters, have done everything we can to ensure a safe and fun trip for everyone. Due to generous donations children's life jackets have been provided for the day, but please give your families a full safety briefing and demonstrate the proper fitting and use of life jackets before leaving the dock.
Every Captain should plan on having on their boat:
- Enough Fishing Rods for their entire WAF family
- Extra Terminal Tackle
- Extra Bait (your choice)
- Ice for you cooler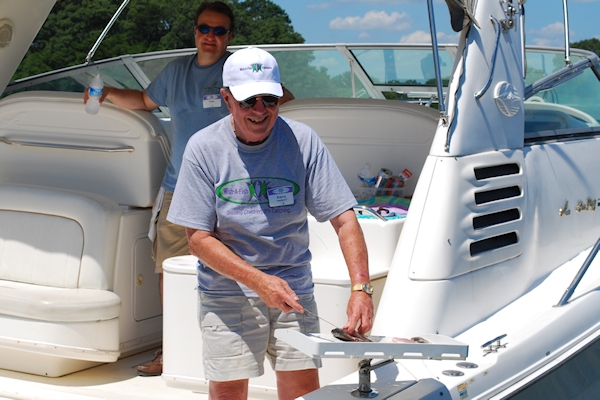 Keeping fish or practicing "Catch and Release":
The only requirements are to follow the DNR regulations. Please let the family know that if they are going to eat the fish, then, keep whatever they will eat and is allowed by law. If they don't plan to eat the fish, please encourage them to release the fish to protect the resource. If they want to keep their fish they've been told they'll need to provide a way to take them home (cooler, plastic bag, etc.)
The Captain and Mate normally clean and pack the fish for the family!
Weather:
Let's hope for clear skies and light winds! If the weather looks questionable for the Wish-A-Fish event, the final decision will be made the day before. If we do decide to postpone (note: Posted rain-out dates) everyone will be notified to the best of our abilities by the TidalFish message boards, emails or phone calls. (If the captain is unsure of whether to come or not, please call the local event organizer for the final decision)